Title

Friday January 18, 2019
Washington News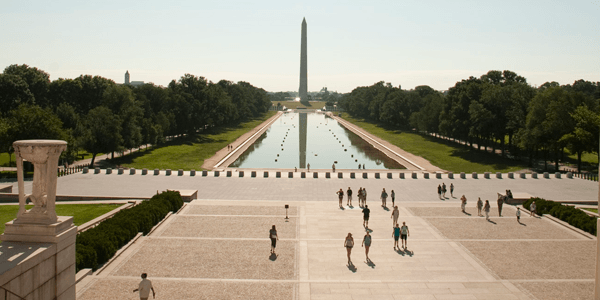 IRS Will Pay Tax Refunds During Shutdown
In IR-2019-1, the Service stated it would open the tax-filing season on January 28, 2019. With the continuing government shutdown, many CPAs and tax preparers were concerned that the IRS might delay the processing of 2018 income tax returns. If tax return processing does not begin by January 28, tax refunds could be delayed. The average tax refund for 2017 was $2,763.
IRS Commissioner Chuck Rettig pledged to process returns and issue refunds even if the shutdown continues. He stated, "We are committed to ensuring that taxpayers receive their refunds notwithstanding the government shutdown. I appreciate the hard work of the employees and their commitment to the taxpayers during this period."
While the federal government is technically shut down, essential services are maintained by specific acts of Congress. The Office of Management and Budget (OMB) has stated that the IRS power to pay tax refunds is covered by these Congressional provisions.
The IRS has asked some of its 80,000 employees to return to work. Commissioner Rettig noted, "IRS employees have been hard at work the past year to implement the biggest tax law changes the nation has seen in more than 30 years."
The tax return filing period for 48 states will be from January 28, 2019 to April 15, 2019. Because Maine and Massachusetts celebrate Patriots' Day on April 15 and Washington, DC, observes Emancipation Day on April 16, residents of those two states may file on or before April 17, 2019.
Can The IRS Function During The Government Shutdown?
As the federal government shutdown continues, CPAs, tax preparers and Members of Congress are concerned about the potential impact on IRS services. While some of the 80,000 IRS workers have been recalled, many are still furloughed.
House Ways and Means Chairman Richard Neal (D-MA) wrote letters on January 4 to Treasury Secretary Steven Mnuchin and IRS Commissioner Chuck Rettig. Neal asked for clarification on the IRS contingency plan if the government shutdown continues. He noted, "Given this is the first tax filing season to reflect the overhaul of the tax law, it is particularly important for stakeholders, taxpayers, and the Congress to understand Treasury's current capabilities and anticipated challenges, including those related to the government shutdown."
Tax professionals echoed the concerns expressed by Members of Congress. Edward S. Karl is Vice President of Taxation for the American Institute of CPAs. Karl noted, "This will be quite a test of what adjustments were made in the withholding tables. I anticipate underreporting penalties will be an issue."
The IRS has reopened some fee-for-service programs, including the Income Verification Express Service (IVES) program. IVES is used by many mortgage lenders to determine qualifications for home loans. Opening this service will enable many individuals to continue processing their home loan requests.
Editor's Note: While most American families will enjoy tax refunds, many single individuals who previously had large state and local tax deductions will pay higher income taxes. Tax preparers are concerned that these taxpayers have underwithheld and could face penalty tax payments.
Opportunity Zone Hearing Postponed
On January 6, 2019, the IRS cancelled the scheduled January 10 hearing on Sec. 1400Z-2 Qualified Opportunity Funds (QOFs). The hearing will be rescheduled after the government returns to normal operations.
The American College of Trust and Estate Counsel (ACTEC) published a December 27, 2018, letter to the IRS with comments regarding the "opportunity zone" provisions. ACTEC starts with the three basic provisions for opportunity zones.
Deferral — If appreciated property is sold to an unrelated person on or before December 31, 2026, tax on the gain may be deferred if the proceeds are invested in a QOF within 180 days.
Reduced Gain — The basis in the deferred gain may be increased 10% if the QOF investment is held for five years. The basis may be increased 15% after seven years. This increase in basis may reduce the gain recognized upon sale or by December 31, 2026.
No Tax on Growth — If QOF investments are held for 10 years, the increase in value of that investment is not subject to capital gains tax.
ACTEC requests clarification on several issues. If a QOF owner passes away prior to 2027, the potential gain is income in respect of a decedent to beneficiaries under Sec. 691. ACTEC proposes the beneficiary should have an option to hold the QOF, but report the gain as of the date of death. If the QOF has declined in value, paying tax based on the date of death value may be the best strategy.
Second, if the QOF interest is gifted to a beneficiary, ACTEC suggests there should be no acceleration of the gain. Third, a QOF transfer to a grantor trust should not trigger the gain.
Finally, some partners, Subchapter S shareholders or estate beneficiaries may not receive the relevant information in time to meet the 180 day deadline. ACTEC suggests there should be provisions for extension of that deadline in appropriate cases.
Applicable Federal Rate of 3.4% for January -- Rev. Rul. 2019-3; 2019-2 IRB 1 (19 December 2018)
The IRS has announced the Applicable Federal Rate (AFR) for January of 2019. The AFR under Section 7520 for the month of January is 3.4%. The rates for December of 3.6% or November of 3.6% also may be used. The highest AFR is beneficial for charitable deductions of remainder interests. The lowest AFR is best for lead trusts and life estate reserved agreements. With a gift annuity, if the annuitant desires greater tax-free payments the lowest AFR is preferable. During 2019, pooled income funds in existence less than three tax years must use a 2.2% deemed rate of return.
Published January 11, 2019
Previous Articles
Preparing for Filing Your 2018 Tax Returns
IRS Publishes 2019 Business, Moving, Medical and Charitable Mileage Rates
Required IRA Distributions by December 31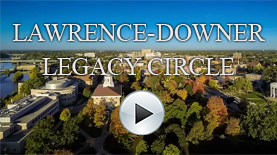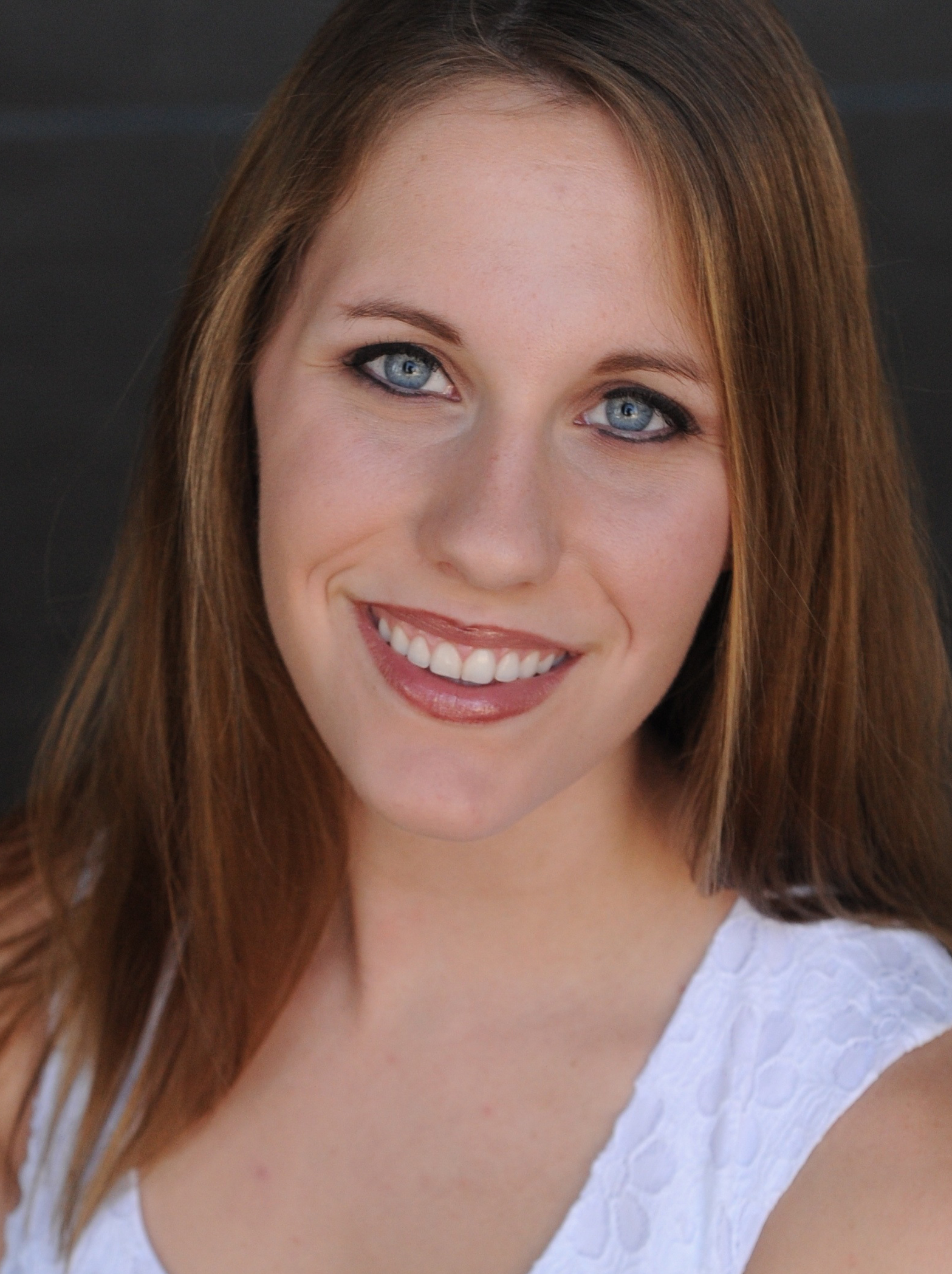 Shelby Harder, 2018
Dr. Irving Auld and Dorothy
Roher Auld Scholarship
"Many students take for granted what a university has to offer. However, I am thankful every single day for the opportunity to attend this prestigious school. At Lawrence, you have the ability to engage in Socratic debates about the world we live in at dinner, play recreational or NCAA sports, and talk one on one with brilliant professors. At Lawrence, you don't just 'learn' a subject, you are immersed in it. You dive into the liberal arts and these professors show you the beauty in it all, and how everything is tied together. I am a Biochemistry major with a soft spot for rocket science, philosophy, and evolution. Lawrence is my dream school, and it would have never been possible without the Dr. Irving Auld and Dorothy Roher Auld Scholarship. I am forever grateful for their generosity."
Juliana E. Olsen-Valdez, 2018
Carroll Family Scholarship
"Lawrence University is a great place for students looking to embrace their multi-interested approach to learning. As a Geology major, I have spent many long hours in laboratories. But, I have also had the opportunity to organize and lead students on outdoor backpacking trips, help build a stronger community for International students, participate in dialogues on campus initiatives, attend dozens of musical events, and study abroad in a field-based geology program, all while taking classes in a variety of academic spheres on campus. Lawrence, as an institution and student body, creates a collective of learners, listeners, and leaders who are continuously evolving their understanding of the world around them. I am fortunate to have the support of the Carroll Family Scholarship, so that I can say I am a part of this exceptional community too!"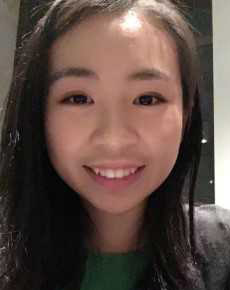 Weiqi "Vicky" Liang, 2019
Marian H. Cuff Endowed Scholarship
"Lawrence is a special institution with nice people around the campus. I better myself by trying out different things and using new ways to think critically. Even though I am a Philosophy major, I have successfully taken classes in Anthropology, Biology, Economics, and Government. In addition, I still find many great extracurricular opportunities to explore, such as singing with Viking Chorale, even though I am not a music major. While having the great experience of volunteering at the elderly center last year, I became an elder advocacy coordinator at the Volunteer Community Service Center. At Lawrence, I've learned to handle difficult academic problems while looking forward to exploring possible opportunities. I am very grateful to be awarded the Marian H. Cuff Endowed Scholarship for every year I have been here, and appreciate that the scholarship has provided this wonderful Lawrence experience to me."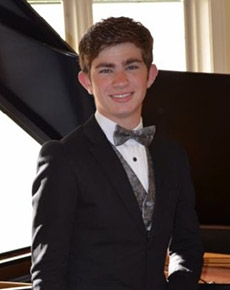 Anthony Cardella, 2018
Ansorge Family Scholarship
"I am so excited that I am able to attend Lawrence University. I know that I will make great progress studying piano with Dr. Michael Mizrahi. Since being at Lawrence I've already made a lot of progress and I really love it here. I am so grateful for the Ansorge Family Scholarship that made it possible for me to come to Lawrence because without it, I might not have been able to afford the cost of attending a school that is a great fit for me and a place where I will learn so much and go so far."