Title

Wednesday November 22, 2017
Washington News
2018 Flexible Spending Arrangements
In IR-2017-187, the IRS urged employees with flexible spending arrangements (FSAs) to take full advantage of the plans.
An FSA permits employees to set aside up to $2,650 in 2018 for qualified medical expenses. The FSA contribution is not subject to income tax, Social Security tax or Medicare tax. If the FSA plan permits, an employer may make a one-to-one match of the amount of each employee's contribution.
An FSA may be used to cover qualified medical expenses. These may include medical bills such as co-pays and deductibles that are not otherwise covered by your medical plan. Other qualified expenses may include dental, vision care or hearing aids.
An FSA has a use-it-or-lose-it provision. If you set aside amounts and have not used them by December 31, the remaining FSA balance is returned to your employer. However, if the FSA plan permits, an employee may carry forward up to $500 of unused funds to the next year.
Another FSA plan option is for the employer to permit an employee to use the plan-year funds until March 15 of the next year. An employer may select this option or the $500 carryover, but may not offer both.
FSAs are optional with the employer. Employees should check to determine to if an FSA is available for their company. If it is available, employees will need to make their funding election for 2018.
House Passes Tax Reform Bill
On November 16, the House of Representatives passed the Tax Cuts and Jobs Act (H.R. 1) by a vote of 227 to 205. Thirteen Republicans from high-tax states opposed the bill.
The Tax Cuts and Jobs Act (TCJA) would reduce tax brackets from seven to four and nearly double the standard deduction to $24,000 for married couples and $12,000 for single persons. The Alternative Minimum Tax (AMT) would be repealed.
The estate tax basic exclusion amount would be doubled to $10 million plus indexed increases. The estate tax would be repealed in 2023. Finally, the corporate tax rate would be reduced to 20%.
House Ways and Means Committee Chairman Kevin Brady (R-TX) was clearly pleased. He stated, "This country used to be the standard-bearer worldwide for competitive tax systems. With this historic bill, we will provide real simplicity for every taxpayer. We will deliver real fairness to every hard-working American."
House Ways and Means Committee Ranking Member Richard Neal (D-Ma) opposed the bill. He noted, "The bill before us today is a bad deal for millions of Americans, particularly those in the middle class. The legislation puts the wealthy and well-connected first, while forcing 36 million Americans to watch as their taxes go up."
Most of the 13 Republicans voting "no" were from New York and New Jersey. Representative Peter King (R-NY) explained they opposed the bill due to repeal of state and local income tax (SALT) deductions. Even though the bill did allow property tax deductions up to $10,000, these representatives opposed the bill. King stated they could not support the bill because it "severely cuts into the property tax deduction."
Editor's Note:
The House now awaits action by the Senate. A vote by the Senate in early December will usually lead to a conference committee to draft a compromise bill. The political challenge for the House leadership is that the Senate bill repeals all of the SALT deductions. This complete repeal of SALT is opposed by several Republican representatives from high-tax states.
Senate Finance Committee Passes Tax Reform Bill
Late in the evening of November 16, the Senate Finance Committee passed the Tax Cuts and Jobs Act on a party-line vote of 14 to 12. The bill is expected to be sent to the Senate floor for a vote in early December.
The TCJA was supported by Majority Leader Mitch McConnell (R-KY) and Senate Finance Committee Chairman Orrin Hatch (R-UT).
McConnell stated, "The tax code actively punishes both small business and the middle class with rates that are too high, provisions that are clearly outdated, and incentives that are just plain ridiculous - like the fact that it actually encourages the shipping of American jobs and business overseas. That is why this Congress, in conjunction with the White House, is working so hard to pass tax reform."
Hatch favored the act and noted, "First and foremost, this legislation will provide much-needed tax relief to American workers and family. It reduces rates across the board, particularly for those in the middle class who have struggled to get through the past eight years of economic stagnation. It provides substantial benefits for parents and families and preserves a number of key elements of our existing tax code."
The TCJA was opposed by Senate Finance Committee Ranking Member Ron Wyden (D-OR). He responded, "What started out as a promise of a significant middle class tax cut has become a multi-trillion dollar bait and switch, a massive handout to multinational corporations and a bonanza for tax cheats and powerful political donors. For millions in the middle class, this will not be a tax cut at all - it will be a tax increase. So while corporations are celebrating being lavished with a holiday gift of trillions of dollars in tax cuts, middle class families will have to hope they are lucky enough to avoid a tax hike they cannot afford."
A favorable Senate vote in early December is uncertain. Sen. Ron Johnson (R-WI) has usually voted with other conservative senators, but stated this week he will oppose the TCJA. Johnson believes there is too much benefit for large corporations and not sufficient advantages for Wisconsin's small businesses.
With 52 Republican Senators, if three oppose the bill it will not pass. There are several other Republican Senators who have not yet indicated whether they will support the bill. Therefore, the vote in December is still quite uncertain.
Editor's Note:
The clock is ticking for the Senate. If a tax reform is to pass this year, Majority Leader McConnell needs to find 50 votes in favor. Vice President Pence as the presiding officer over the Senate may provide the 51st vote. If the bill does pass in early December, there may not be sufficient time to create a House-Senate conference committee and come to an agreement prior to the December holidays. One possible option for Speaker Paul Ryan will be to present a Senate bill to the House. However, there are several House members who strongly oppose some of the Senate bill provisions. This is shaping up to be an interesting December in Washington.
Applicable Federal Rate of 2.6% for December -- Rev. Rul. 2017-24; 2017-50 IRB 1 (17 Nov 2017)
The IRS has announced the Applicable Federal Rate (AFR) for December of 2017. The AFR under Section 7520 for the month of December will be 2.6%. The rates for November of 2.4% or October of 2.2% also may be used. The highest AFR is beneficial for charitable deductions of remainder interests. The lowest AFR is best for lead trusts and life estate reserved agreements. With a gift annuity, if the annuitant desires greater tax-free payments the lowest AFR is preferable. During 2017, pooled income funds in existence less than three tax years must use a 1.2% deemed rate of return. Federal rates are available by
clicking here
.
Published November 17, 2017
Previous Articles
House Budget Permits Tax Reform
IRS Security Summit Highlights Progress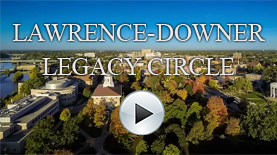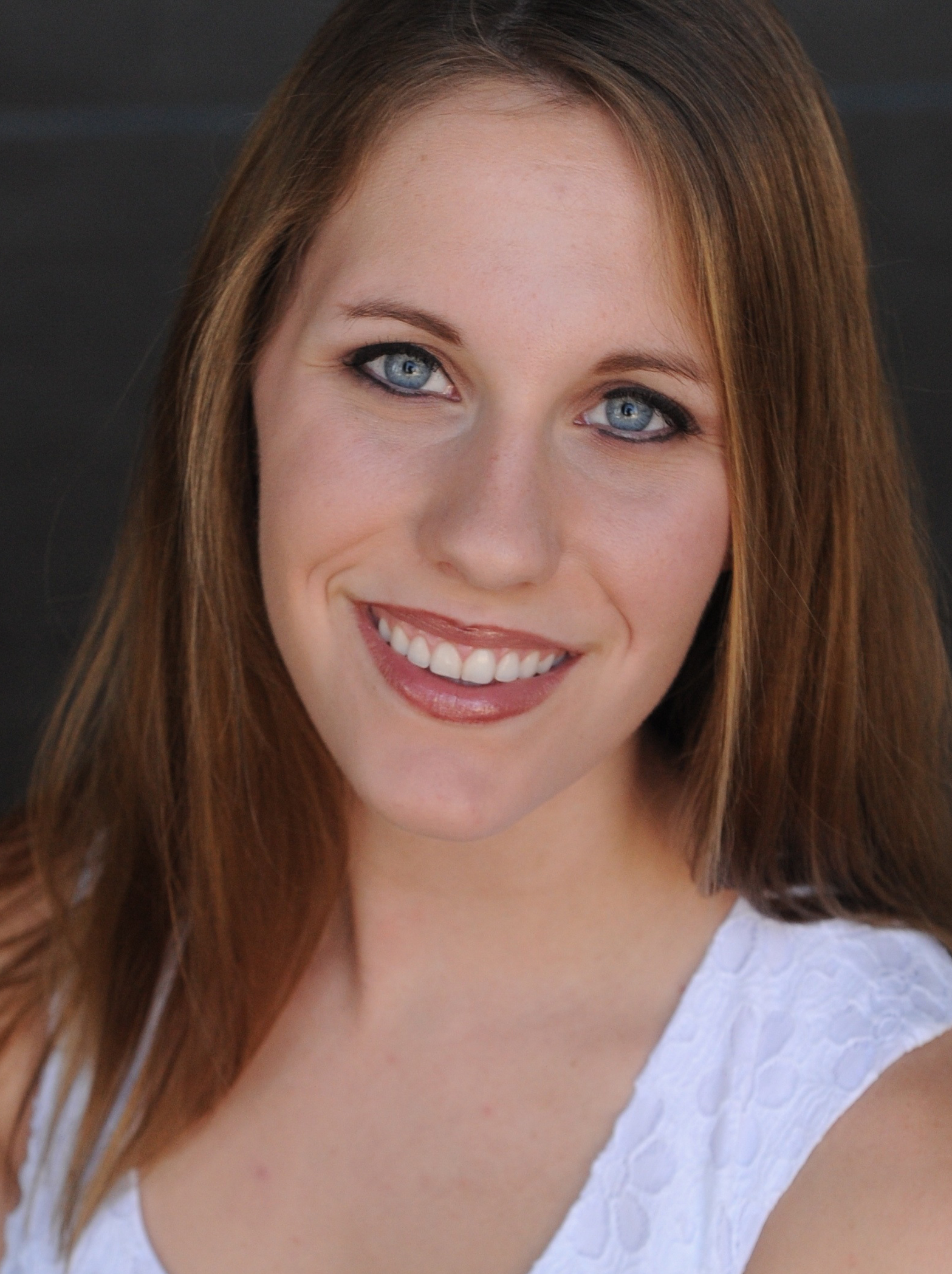 Shelby Harder, 2018
Dr. Irving Auld and Dorothy
Roher Auld Scholarship
"Many students take for granted what a university has to offer. However, I am thankful every single day for the opportunity to attend this prestigious school. At Lawrence, you have the ability to engage in Socratic debates about the world we live in at dinner, play recreational or NCAA sports, and talk one on one with brilliant professors. At Lawrence, you don't just 'learn' a subject, you are immersed in it. You dive into the liberal arts and these professors show you the beauty in it all, and how everything is tied together. I am a Biochemistry major with a soft spot for rocket science, philosophy, and evolution. Lawrence is my dream school, and it would have never been possible without the Dr. Irving Auld and Dorothy Roher Auld Scholarship. I am forever grateful for their generosity."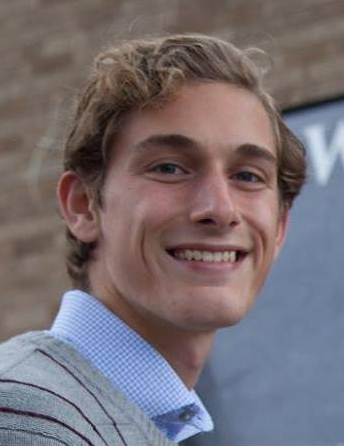 Max Loebl, 2017
Grace Gates Scholarship and Schade Family Scholarship
"Lawrence has been a life changing opportunity. My experience here is made possible by the Grace Gates Scholarship and the Schade Family Scholarship. I will always be grateful for the generosity that made my life at Lawrence a reality. I am incredibly thankful for the amazing education and lifelong connections I have made here. Beyond a doubt, my time at Lawrence has been a multifarious experience; playing varsity soccer, working in the Volunteer and Community Service Center, and now serving as the President of the Lawrence University Community Council. The times spent at Lawrence will be carried with me and cherished for the rest of my life."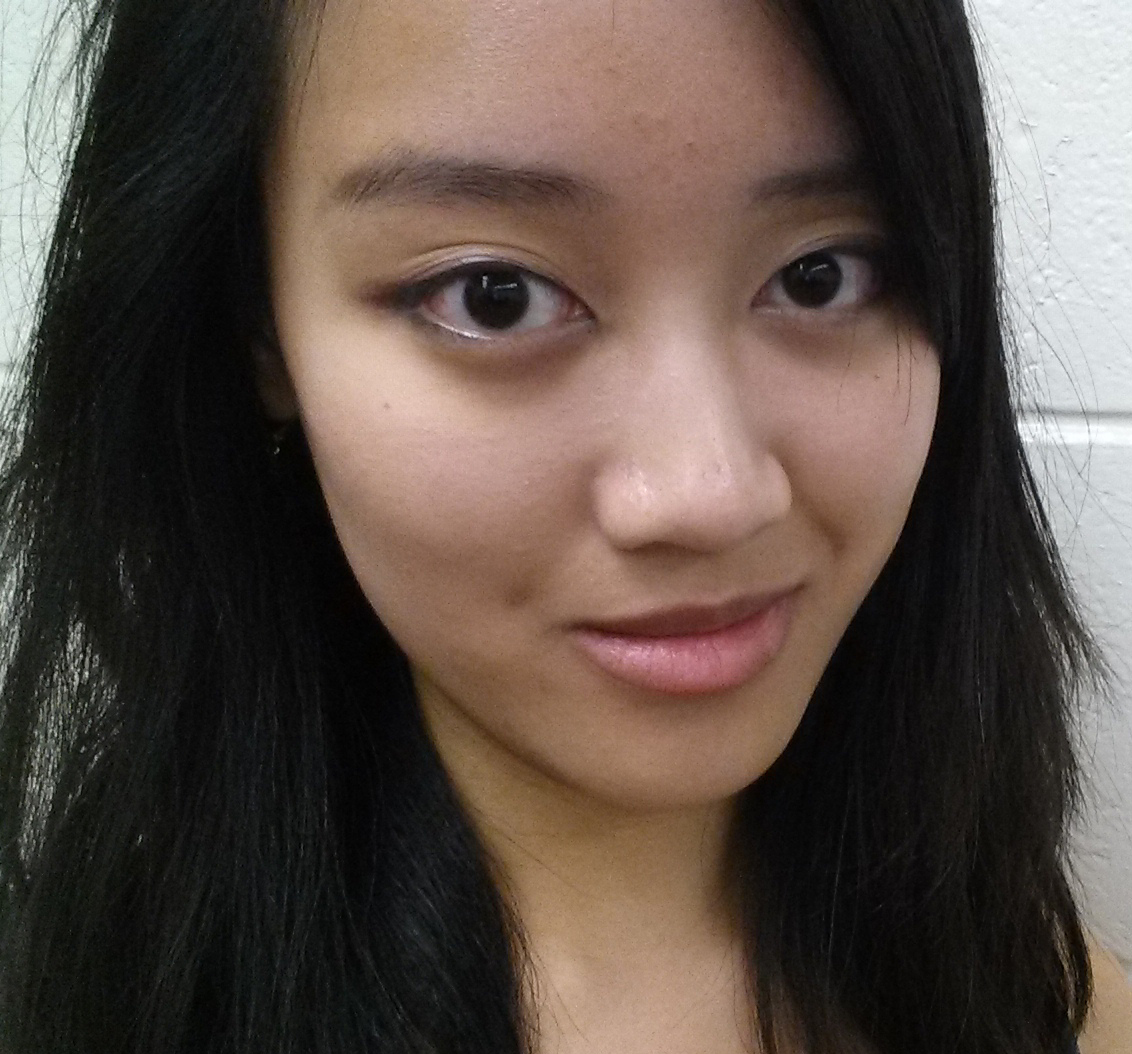 Magdalen D'Alessio, 2017
Lillian Seybold Wells Memorial Scholarship
"Hello, my name is Magdalen D'Alessio, I'm majoring in Psychology and minoring in Education Studies and History. I am extremely thankful to be a recipient of the Lillian Seybold Wells Memorial Scholarship as I have been able to further my education and pursue my extracurricular interests, including Dance Team, and participating in the many International programs offered on campus. I'm really glad to be able to attend Lawrence and hope to expand my knowledge of the world even further! In the near future, I plan to conduct an independent study regarding the relationship between the government and school systems and the importance of parental involvement!"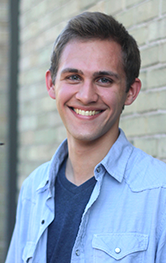 Joe Johnson, 2017
Amy Aplin Larsen Scholarship
"The Amy Aplin Larsen Scholarship has allowed me to pursue tons of opportunities at Lawrence as part of a liberal arts education. I have been able to take classes from close to a dozen different academic departments, perform in ensembles and theatre productions, and take part in shaping the Lawrence community. Regardless of what field I may go into, the connections I have made here at Lawrence with staff, faculty, and friends have been invaluable. Thank you!"