Title
Planned Giving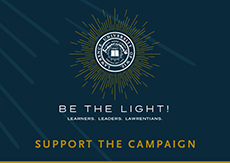 Finance News

Wednesday October 16, 2019
Washington News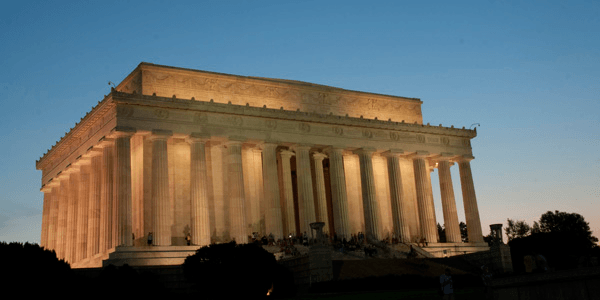 National Work and Family Month
In 2003, the U.S senate passed a resolution establishing October as National Work and Family Month. To support families, the IRS published IR-2019-166. It explains the Family and Medical Leave Act (FMLA) and the employer credit for providing family paid leave.
Employers with 50 or more employees generally are covered by FMLA. The basic goal of FMLA is to help employees balance their work and family responsibilities. Covered workers should give the employer 30 days notice of a birth or adoption. Employees may take up to 12 weeks of unpaid leave for the birth of a child, an adoption or to care for a close relative. The employee qualifies for normal benefits during the FMLA leave.
After the FMLA leave, employees have the right to return to their original position. An exception is provided for employees in the top 10% pay grade if there is potential for a "grievous economic injury" to the business.
To encourage employers to provide paid family leave to employees, Congress passed the Employer Credit for Paid Family and Medical Leave. The credit is available for years 2018 and 2019. For a paid family leave policy with 50% of salary for two weeks, the credit is 12.5% of wages paid for qualifying employees. It increases by 0.25% for each percent of compensation over 50%, with a maximum credit of 25% of wages paid for qualifying employees. The credit is available to the employer for employees with compensation of $72,000 or less.
Editor's Note:
The FMLA and the Employer Credit are both helpful for families. With the increasing number of two-income families in the nation, these laws are particularly important to facilitate better care for newborn and adopted children.
Late Filing Fees Set Aside
In
Estate of Agnes R. Skeba v. United States;
No. 3:17-cv-10231 (2 Oct 2019), the U.S. District Court for the District of New Jersey set aside $450,959 in late filing fees. The fees were assessed because the final estate tax payment was made 8 days after the 9-month due date. However, the payment was made before the extended filing date for IRS Form 706, Estate Tax Return.
Decedent Agnes R. Skeba passed away on June 10, 2013. The estate filed IRS Form 4768 for extension on March 6, 2014 and paid $725,000 in estate tax. The estate's liquid assets were not sufficient to pay the full estate tax by the March 10, 2014 due date.
Attorney George White requested an extension by noting, "We are requesting a six (6) month extension of time to make full payment of the amount due. Despite the best efforts of this office and the Executor, the estate had limited liquid assets at the time of decedent's death. Accordingly, we have been working to secure a mortgage on a substantial commercial property owned by the estate in order to make timely payment of the balance of the estate tax anticipated to be due. Currently, we have liquid assets in the amount of $1.75 million and the estimated value of the total estate is $14.7 million."
The estate paid $2,745,000 on March 18, 2014, 8 days after the original due date. The IRS extended the filing date from March 10, 2014 to September 10, 2014. The estate filed IRS Form 706 on June 30, 2015 and declared net estate tax due of $2,528,838, estimated payments of $3,470,000 and a refund amount of $941,162. The IRS deducted a late filing fee of $450,959.50 and refunded $488,719 to the estate.
The estate noted that the full tax was paid prior to the extended filing date and under Sec. 6651(b) the late penalty was not applicable. Estate attorney White had several phone calls with the IRS and claimed the Service agreed the penalty was not applicable.
The court noted under Sec. 6651(a)(1) that "In case of failure . . .(2) to pay the amount shown as tax on any returns specified in paragraph (1) on or before the date prescribed for payment of such tax (determined with regard to any extension of time for payment), unless it is shown that such failure is due to reasonable cause and not due to willful neglect," additional tax would be due.
The estate claimed the payment due date was September 10, 2014, while the Service opined the required date was March 10, 2014.
Attorney White gave notice to the IRS that pending litigation should constitute reasonable grounds for a delay in payment. The IRS responded with a one-line note that "pending litigation is not a reasonable cause."
The court noted the IRS had not investigated the facts and the one-line response was "arbitrary and capricious." The penalty was set aside.
Airdropped Cryptocurrency Hard Forks are Taxable
In Rev. Rul. 2019-24; 2019-44 IRB 1, the Service published new rules for hard forks of cryptocurrency. The IRS also published a Frequently Asked Questions (FAQ) on Virtual Currency Transactions.
The basic rules on Bitcoin and other cryptocurrencies were created in Notice 2014-21, 2014-16 IRB 938. The IRS determined that cryptocurrency was property and subject to the basis gain and loss rules applicable for property transactions.
Revenue Ruling 2019-24 and the accompanying FAQ expand the cryptocurrency rules to cover hard forks. Cryptocurrency is an electronic asset created using blockchain methodology. A hard fork is a modification of the blockchain to create a new blockchain unit of cryptocurrency. The new cryptocurrency units may or may not be distributed to the initial cryptocurrency holders.
In Situation 1, the new "hard fork" cryptocurrency is not distributed. There is no taxable event for existing cryptocurrency holders.
In Situation 2, the existing holders have 50 units of Crypto R. After a hard fork, each holder of 50 Crypto R units receives (through an airdrop) 25 Crypto S units. The holder must report the 25 Crypto S units as ordinary income.
The FAQs explain the calculation of basis and gain for several situations.
Purchase — The basis for a cryptocurrency purchase is the amount of fiat currency exchanged for the cryptocurrency.
Payment for Services — The receipt of cryptocurrency for services is ordinary income and also subject to employment taxes.
Purchase of Goods or Services – Gain or loss for a purchase of goods or services through cryptocurrency is treated under the property rules.
Received During Sale of Property — If a purchaser of property completes the transaction by giving the seller cryptocurrency, the basis is equal to the fair market value of the asset sold.
Received Through Exchange — Cryptocurrency received through a recognized exchange may rely on the exchange recorded value.
Acquired Outside Exchange— If cryptocurrency is acquired outside an exchange, the value is determined by the objective evidence of worldwide cryptocurrency indices.
Gift of Cryptocurrency — The recipient's basis will be the donor's basis plus gift tax paid.
Commentators requested a de minimus rule, known as the "Two Pizza Rule," which would allow cryptocurrency owners to make a de minimus purchase, such as two pizzas, without having to recognize gain. The IRS declined to include a de minimus rule in the guidance.
Applicable Federal Rate of 1.8% for October — Rev. Rul. 2019-23; 2019-41 IRB 1 (17 September 2018)
The IRS has announced the Applicable Federal Rate (AFR) for October of 2019. The AFR under Section 7520 for the month of October is 1.8%. The rates for September of 2.2% or August of 2.2% also may be used. The highest AFR is beneficial for charitable deductions of remainder interests. The lowest AFR is best for lead trusts and life estate reserved agreements. With a gift annuity, if the annuitant desires greater tax-free payments the lowest AFR is preferable. During 2019, pooled income funds in existence less than three tax years must use a 2.2% deemed rate of return.
Published October 11, 2019
Previous Articles
IRS Commissioner Rettig After One Year
IRS Reports High Levels of Taxpayer Compliance
IRS Program to Increase Employee Smartphone Security
Making Correct Quarterly Estimated Tax Payments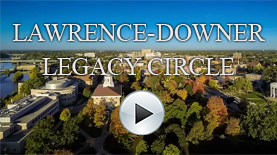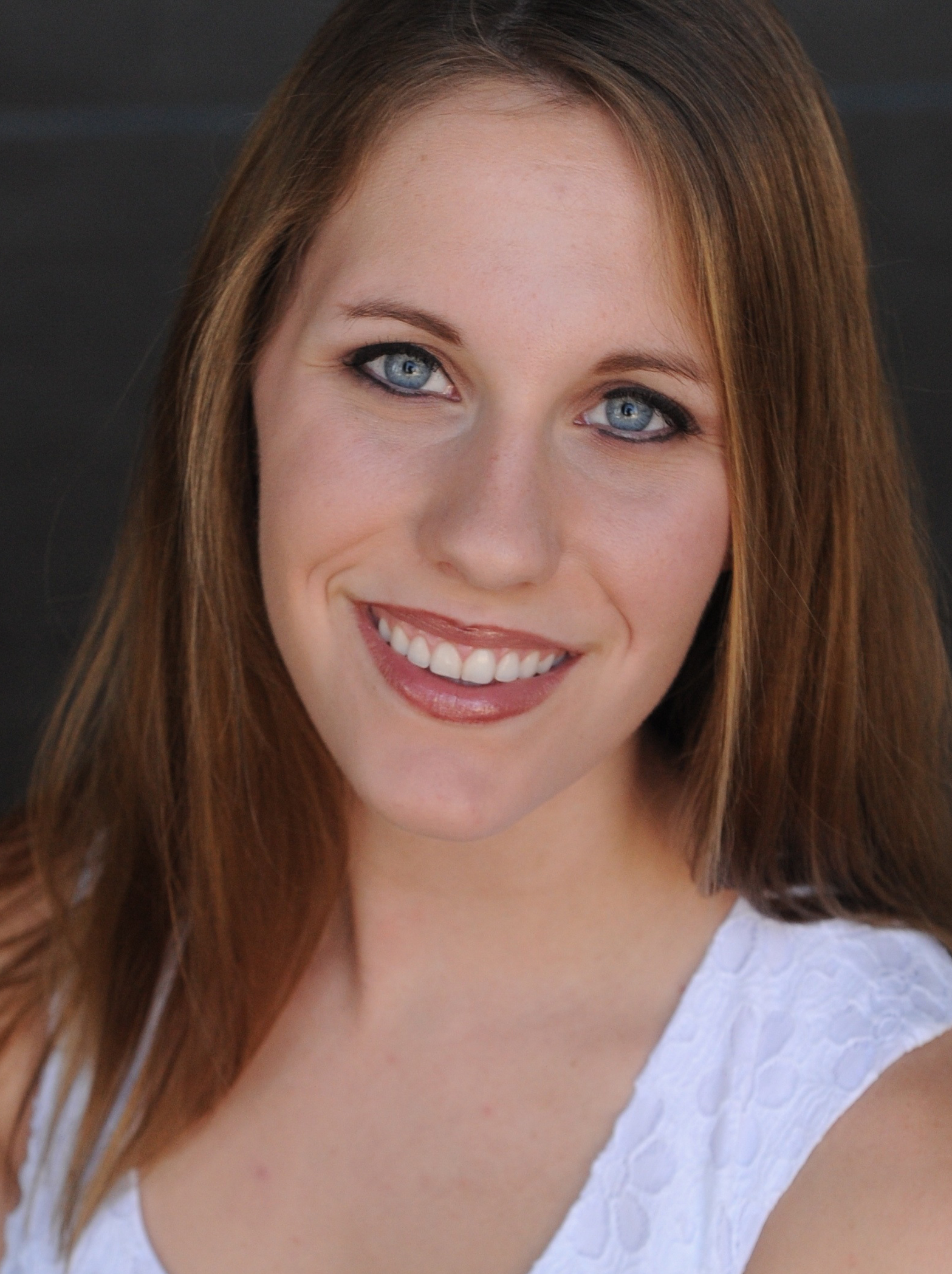 Shelby Harder, 2018
Dr. Irving Auld and Dorothy
Roher Auld Scholarship
"Many students take for granted what a university has to offer. However, I am thankful every single day for the opportunity to attend this prestigious school. At Lawrence, you have the ability to engage in Socratic debates about the world we live in at dinner, play recreational or NCAA sports, and talk one on one with brilliant professors. At Lawrence, you don't just 'learn' a subject, you are immersed in it. You dive into the liberal arts and these professors show you the beauty in it all, and how everything is tied together. I am a Biochemistry major with a soft spot for rocket science, philosophy, and evolution. Lawrence is my dream school, and it would have never been possible without the Dr. Irving Auld and Dorothy Roher Auld Scholarship. I am forever grateful for their generosity."
Juliana E. Olsen-Valdez, 2018
Carroll Family Scholarship
"Lawrence University is a great place for students looking to embrace their multi-interested approach to learning. As a Geology major, I have spent many long hours in laboratories. But, I have also had the opportunity to organize and lead students on outdoor backpacking trips, help build a stronger community for International students, participate in dialogues on campus initiatives, attend dozens of musical events, and study abroad in a field-based geology program, all while taking classes in a variety of academic spheres on campus. Lawrence, as an institution and student body, creates a collective of learners, listeners, and leaders who are continuously evolving their understanding of the world around them. I am fortunate to have the support of the Carroll Family Scholarship, so that I can say I am a part of this exceptional community too!"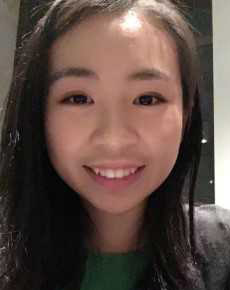 Weiqi "Vicky" Liang, 2019
Marian H. Cuff Endowed Scholarship
"Lawrence is a special institution with nice people around the campus. I better myself by trying out different things and using new ways to think critically. Even though I am a Philosophy major, I have successfully taken classes in Anthropology, Biology, Economics, and Government. In addition, I still find many great extracurricular opportunities to explore, such as singing with Viking Chorale, even though I am not a music major. While having the great experience of volunteering at the elderly center last year, I became an elder advocacy coordinator at the Volunteer Community Service Center. At Lawrence, I've learned to handle difficult academic problems while looking forward to exploring possible opportunities. I am very grateful to be awarded the Marian H. Cuff Endowed Scholarship for every year I have been here, and appreciate that the scholarship has provided this wonderful Lawrence experience to me."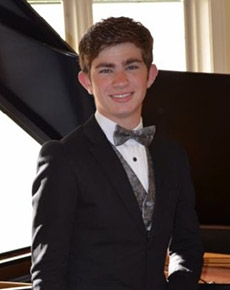 Anthony Cardella, 2018
Ansorge Family Scholarship
"I am so excited that I am able to attend Lawrence University. I know that I will make great progress studying piano with Dr. Michael Mizrahi. Since being at Lawrence I've already made a lot of progress and I really love it here. I am so grateful for the Ansorge Family Scholarship that made it possible for me to come to Lawrence because without it, I might not have been able to afford the cost of attending a school that is a great fit for me and a place where I will learn so much and go so far."